Council #1911 Gear
We are proud that our Council, founded in June of
1918, has been serving the Elmhurst comunity
for almost 100 years.

We encourage all Knights of #1911 to wear Council
#1911 Gear at all events to demonstrate our
presence in the community.

Our Grand Knight Kevin O'Reilly believes
all Knights of #1911 should wear
Council Gear to all events.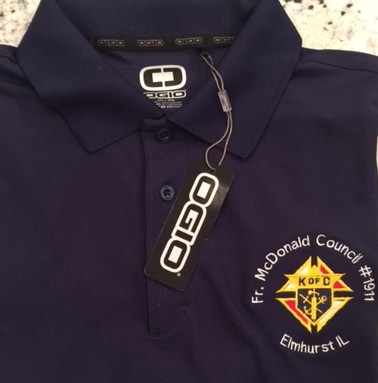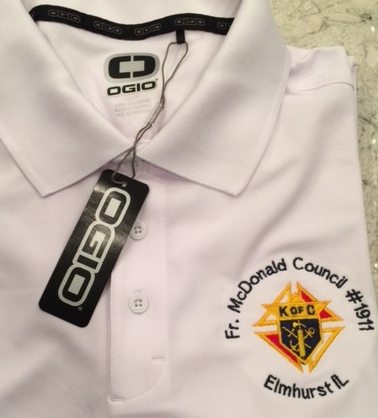 Blue and White Polo Shirts are available for $37
($35 plus $2 credit card handling).

Please order your shirts below and DGK will
arrange to get them to you
as soon as possible.
Thank you for supporting your Council!