Pro Life Ultra Sound Initiative
Help Fr. McDonald Council #1911
provide a "Window on the Womb"!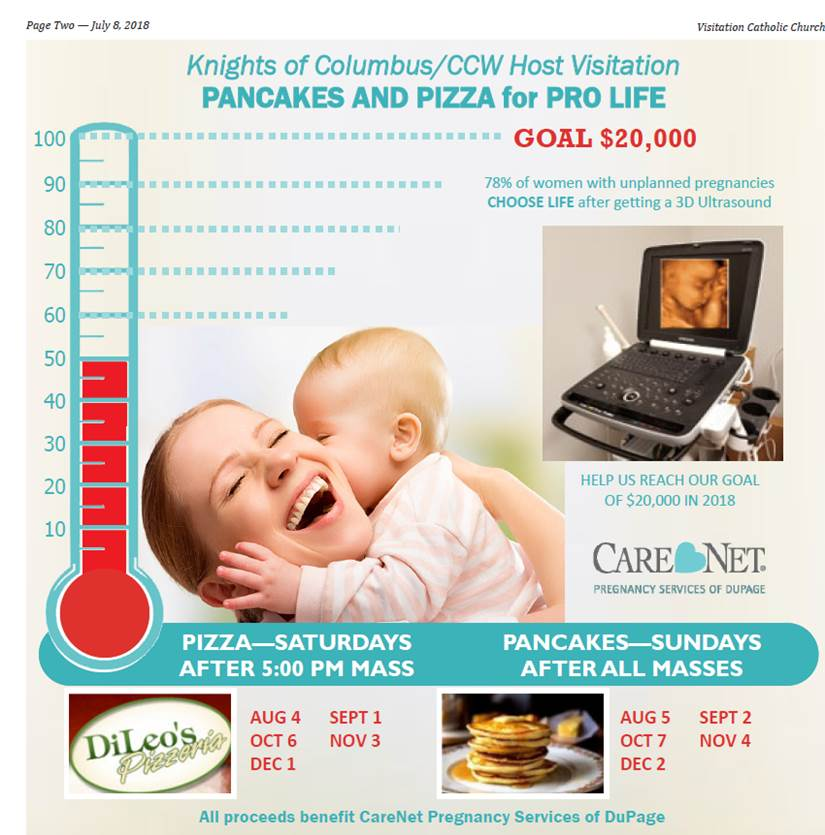 We're raising money to buy a 3D ultrasound
machine for Care Net, a local
Pregnancy Care Center
Please join us for at Visitation Parish, 774 S York Street, Elmhurst for pizza after Saturday evening Mass Sept 2
and for pancakes after ALL morning Masses on Sunday, Sept 3.

Want to make a direct donation?
Click below to donate online!